Rotate Image
Rotate image online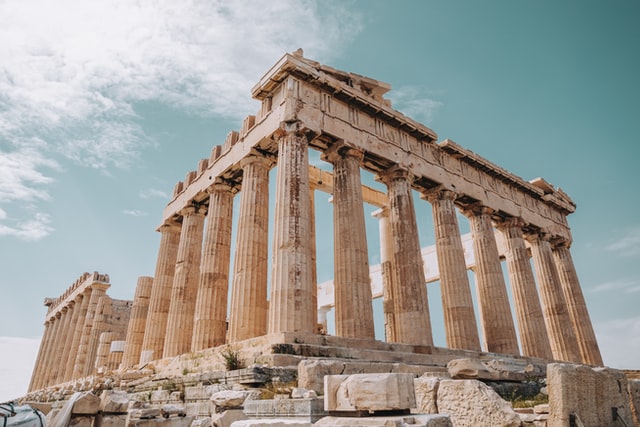 About Rotate Image Tool
Image Rotation
Image rotation is the process of turning an image around a certain point, typically the center of the image. This process can be done by a specific number of degrees or by using a free-form rotation tool. The purpose of image rotation can vary depending on the context, but common uses include the following:
Adjusting the image orientation: Sometimes, an image may be captured or scanned at an incorrect angle, and rotation can be used to correct this.

Changing the composition of an image: Rotation can be used to change the way an image is framed, which can be useful for creating a more visually appealing composition.

Creating a sense of motion: Rotation can be used to create a sense of motion within an image, which can be useful for creating dynamic effects in graphic design and advertising.

Image processing: In image processing, rotation can be used to align an image with respect to a particular feature or orientation.

3D modeling: Rotating an image can be used as a tool in 3D modeling, allowing the creation of a 3D image from a 2D image and rotating it to visualize it from different perspectives.
Features of Rotate Image Tool
Rank Sol Tools' Rotate Image Tool is a very flexible and powerful piece of software that was developed specifically for web developers, graphic designers, photographers, and anybody else who deals with photos on a regular basis. It makes it simple for users to shift the orientation of a picture, change the composition, provide a feeling of motion, or employ image processing and 3D modeling by providing the capability to rotate images by a set number of degrees or using a free-form rotation tool.
The simplicity with which the Rotate Image Tool may be used is one of its most notable advantages. The application's user interface is simple and straightforward, making it straightforward for users of any degree of expertise to navigate. The user may pick the picture that they want to rotate and then use the settings of the Tool to modify the angle at which the image is rotated. They also have the ability to preview the modifications before applying them, which offers them more accuracy and control over the outcome.
The capability of the Rotate Image Tool to work with a diverse variety of image formats is another advantage offered by this Tool. The Tool is compatible with a wide variety of widely used image file types, such as JPG, PNG, GIF, and BMP. Users will have the ability to work with a diverse variety of pictures as a result of this, including digital photos, graphics, and drawings.
This Tool is a free-form rotation tool, which enables users to spin a picture in any direction, making it ideal for altering the composition of an image and generating a feeling of motion.
How To Use Rotate Image Tool?
To use this Tool, open the website and select the image you want to Rotate.

You can use a remote URL to rotate an image. So the rotating process becomes faster by this.

After that, click on

Clockwise or Counter Clockwise

. And then click on convert.

A preview will be shown, and when you click on download, the rotated image will be saved on your device.
Overall, Rank Sol Tools' Rotate Image Tool is a strong and adaptable tool that may assist users in improving the quality of their photographs. This Tool provides a simple and effective platform for you to rotate any picture, making it useful for photographers, graphic designers, and marketers alike.